"Longo's floral collection - pick your trio of petals!"

If your eyes bloom at the mere thought of soft, tempting hues + a treat of textures, then the very chic + feminine blossoms from Vincent Longo's floral collection of gorgeous flower eyeshadows will be a breath of fresh air for you!!!

Define your look w/ these easy-to-blend frost + matte combos - a fun way to celebrate the season:
Sheelee (rich dark mauve, lavender petals, mango center)
Dreama (tawny salmon, glossy purple petals, pale pink highlight)
Heather (violet-purple, sheer white petals, golden yellow accent)
Stephanie (deep burgundy, delicate pale pink petals, complemented by apple green)
Kristin ( metallic gold, rusty burgundy petals, ocean blue center)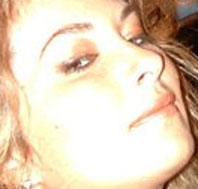 Each trio is designed to blend w/ your skintone, and the colors reflect your mood. The look is chic + bare faced - if you choose the colors that are complementary to your eye color - you have the "flower power" to create a look that makes your eyes jump right out!!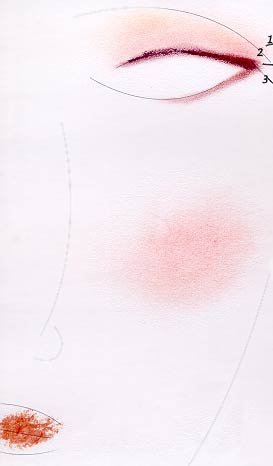 Dreama Makeover:
Dreama illuminates green eyes!!
Water canvas foundation.
Cream concealer for any under eye shadows + blemishes.
Dreama eyeshadow trio - salmon all over (1), purple into lashline, and champagne pink subtly as highlighter.
Aubergine eyeliner (2) - thicker on outer edge for color accent.
Black waterproof mascara (3).
Sandalwood cheeks.
Raisinberry Lip liner , Nolita lip stain + for added glow, a touch of liquid kiss lip gel.
To check out other looks for the seasons that are more about great makeup that requires minimum fuss to maintain>>>
Check out MAC's "Dream Vacation"
Check out Stila's "Picnic on the Beach"
Check out Stila's "Picnic in the Park"