"MAC's latest summer forecast!"

If the dreamy corals of this look are jumping into your kit this season, then this you are in for a color treat...

For something a little warmer in tone, a little more mellow orange than you've seen since in a while, Vanessa Belle gives you the "huetopia" of MAC's dream vacation.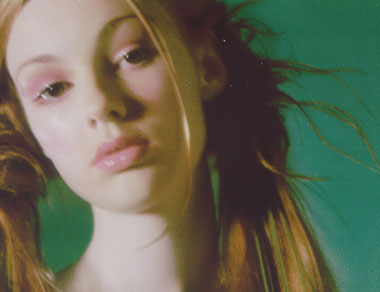 It's all about sheer gold eyeshadow, creamy shades of coral for cheeks, pinky-tangello lipstick, and a shimmery gloss that gives tribute to the summer rays.

M.A.C Dream Vacation Makeover: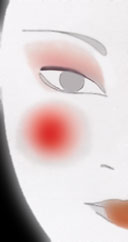 A hint of Hyper Real foundation on clean skin for a fresh look that is all about beautiful healthy skin.

A wash of Paradisco powder shadow all whole eyelid, with a little gloss blended over top of your mobile lid so that when the light hits you glisten dreamily. X mascara in brown-black.
Cheeks stained in Virgin Isle cream color base, with Mellow Mood powder softly blended as a highlight, to create a doll-like effect.

Lips complete the monochromatic wash of color in Dream Vacation, under a sheer dab of Sunray tinted lipglass.
To check out other looks for the seasons that are more about great makeup that requires minimum fuss to maintain>>>
Check out Stila's "picnic in the park"
Check out Stila's "picnic on the beach"
Check out Vincent Longo's "flower power" looks!